Focus on
Wellness

Safe,
Accessible Services

Services Covered
by Most Benefit Plans
Reach Out to an Intake Coordinator
Chat with an Intake Coordinator to help to answer questions, direct you to appropriate services. and connect you with a therapist.
Online Mental Health Services Available
Online video/telephone counselling is available throughout Ontario.
Learn more
Find Help & Advice
For a Specific Condition
Choose a therapist
that best fits your needs.
by clinical competency
by location proximity
by language & cultural sensitivity
200+
Highly Qualified & Experienced Professionals Across Ontario
Registered Psychologists
Registered Psychological Associates
Registered Psychotherapists
Registered Social Workers
Registered Nurses
Counsellors
Marriage & Family Therapists
Family Counsellors
Art Therapists
Play Therapists
Child & Youth Counsellors
Psychometrists
Our Vision
Dependable, Safe, and Accessible Services Throughout Ontario
Psychological services are often hampered by long wait-lists, inconvenient appointment times, long travel distances, and the challenge of finding a clinically qualified person who speaks the right language, and is a cultural and personal fit.
We've spent the last 20 years serving clients in Ontario by eliminating most of these obstacles through uniting mental health professionals into a support network that amplifies their resources and capabilities, and improves the quality, accessibility and affordability of their services.
Latest News & Articles
While we know that nature enhances our cognitive, emotional and spiritual well-being, new research also indicates its physical benefits too.
Read more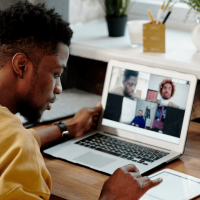 Relationship breakups, exam stressors, homesickness, and fights with roommates are no longer the main difficulties affecting university students. Instead, mental health experts describe post- secondary students' struggles as vast — everything from depression to anxiety, stress, eating disorders, substance use, trauma, abuse, and occasionally a first episode of psychosis. Living through the pandemic has only made these problems that much more visible and obstructive.
Read more
---
More Resource Articles
More News