Paul Radkowski
MTS-PC, IAAOC, OACCPP, CISM, ACA, Registered Psychotherapist
---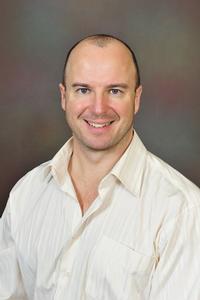 Paul Radkowski practices counselling and therapy in Waterloo under the supervision of a Registered Psychologist or Registered Psychological Associate who are members of the College of Psychologists of Ontario.
Paul Radkowski holds a degree in Psychology and a Masters degree specializing in Marriage & Family Therapy. In addition to his extensivework in recovery and addiction, he has consulted with numerous agencies, hospitals and treatment settings working with groups, families and individuals as a Family and Marriage Therapist, Crisis Counsellor and Trauma Specialist.
Paul Radkowski is the recipient of the 2008 "Outstanding Addictions Professional Award" from the International Association of Addiction &Offender Counselors (a division of the American Counseling Association) for the creation of the world's first online all addictions life recovery program.
Through his considerable experience and training in the field of mental health and addictions, he has been sought out to oversee the start up and co-creation of holistic residential treatment centers, including recruitment by the Government of Canada to initiate programs and supervise mental health and addiction specialists in some of the most northern and remote regions of the world.
Creating a synthesis of styles by using evidence based theories and techniques from various therapeutic disciplines, including the latest in neuroscience research and energy psychology; he has helped individuals overcome their mental health and addiction issues.
Included among his clinical affiliations is membership with the International Association of Marriage and Family Counselors. He is an individual who makes it his life mission to continually learn and grow both personally and professionally.
Contact Our Client Care Team to
Request an Appointment
Mental Health Services Only
Mental Health Services Only
Therapist Information
Age Groups Served
Adults, Couples, Early Adolescents, Families, Late Adolescents, Older Adults/Seniors
Languages Spoken
English
Counsellor's Gender
Male
Conditions Treated
Academic Performance Issues, Addiction, Adjustment issues, Alcohol Abuse, Anger Management, Anxiety, Attachment, Bipolar Disorder, Body Image, Borderline Personality Disorder, Boundaries, Bullying - School, Bullying - Workplace, Career and Work Related Issues, Career/Work Performance Issues, Change and Transition, Codependency, Communication and Intimacy, Compassion Fatigue, Conflict Resolution, Crisis, Depression, Divorce & Separation, Eating Disorders, Grief & Bereavement, Marital Issues, Memory Issues, Mood Disorders, Obsessive Compulsive Disorder (OCD), Pain Management, Panic Attacks, Phobias, Post Traumatic Stress Disorder (PTSD), Pre-Marital Counselling, Relationship Issues, Seasonal Affective Disorder (SAD), Self Esteem, Self Harm, Stress, Terminal Illness, Trauma
Services Offered
Behaviour Therapy, Family Counselling, Marriage & Couples Counselling
Therapeutic Approaches
Cognitive Behavioural Therapy, Family Therapy, Mindfulness, Short Term Therapy, Solution Focused Therapy, Systems Oriented
Location
55 Erb St. E., Waterloo, ON
Suite 309

Appointments available:

Monday: Evening
Tuesday: Daytime and Evening
Friday: Daytime
---
Want Some Help
Finding the Right Therapist?
Call our Enquiry Line or Email Us