Karen Zicari
B.A.Sc., Family Studies., Registered Psychotherapist
---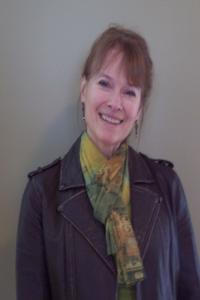 Karen is a Registered Psychotherapist under the supervision of a Registered Psychologist or a Registered Psychological Associate who are members of the College of Psychologists of Ontario.
She has a B.A.Sc. in the College of Social and Applied Human Sciences, the Department of Family Studies from the University of Guelph. She is a Registered Professional Counsellor with the Canadian Professional Counsellors Association and a Certified Pastoral Counsellor. She con-tinues to pursue further education for trauma, restoring secure attachment, PTSD, the burgeon-ing field of neuroscience, the somatic approach to healing trauma and self compassion.
Karen provides a safe and caring environment in which to honour your goals and how you choose to pursue them. Each individual has strengths they may not be in touch with and their own nature and ways of thinking, feeling and processing. The treatment plan takes into account the severity of the problem and the time available. Aspects from different therapies can be wo-ven together to create an individualized approach that most suits you and is most effective for you. As tackling problems that may have become overwhelming is so personal, Karen offers a ten minute or so phone conversation at no charge so you can evaluate the strength and com-fortability of the client-therapist match.
Contact Our Client Care Team to
Request an Appointment
Contact Our Client Care Team to
Request an Appointment
Therapist Information
Age Groups Served
Adults, Couples, Early Adolescents, Families, Late Adolescents, Older Adults/Seniors
Languages Spoken
English
Counsellor's Gender
Female
Conditions Treated
Abuse, Adjustment issues, Anxiety, Attachment, Behavioural Challenges, Body Image, Borderline Personality Disorder, Boundaries, Bullying - School, Bullying - Workplace, Career and Work Related Issues, Career/Work Performance Issues, Change and Transition, Childhood Sexual Abuse, Codependency, Communication and Intimacy, Compassion Fatigue, Conflict Resolution, Depression, Dissociative Disorders, Divorce & Separation, Grief & Bereavement, Infertility, Marital Issues, Mood Disorders, Post Traumatic Stress Disorder (PTSD), Pre-Marital Counselling, Relationship Issues, Seasonal Affective Disorder (SAD), Self Esteem, Self Harm, Stress, Suicidal Ideation, Trauma
Services Offered
Behaviour Therapy, Individual Counselling, Marital and Premarital Therapy, Marriage & Couples Counselling
Therapeutic Approaches
Attachment Focused Family Therapy, Christian Counselling, Cognitive Behavioural Therapy, Communication, Dialectical Behaviour Therapy (DBT), Dream Analysis, Emotionally Focused Couples Therapy, Family Trauma Assessment and Treatment, Logotherapy, Rogerian, Short Term Therapy
2 Locations Available
1376 Plains Rd. E., Burlington, ON

Appointments available:

Monday and Friday: Days
Tuesday-Thursday: Days and Evenings

151 York Blvd, Unit 205,
Hamilton, Ontario
L8R 3M2

Appointments available:

Monday and Friday: Days
Tuesday-Thursday: Days and Evenings
---
Want Some Help
Finding the Right Therapist?
Call our Enquiry Line or Email Us